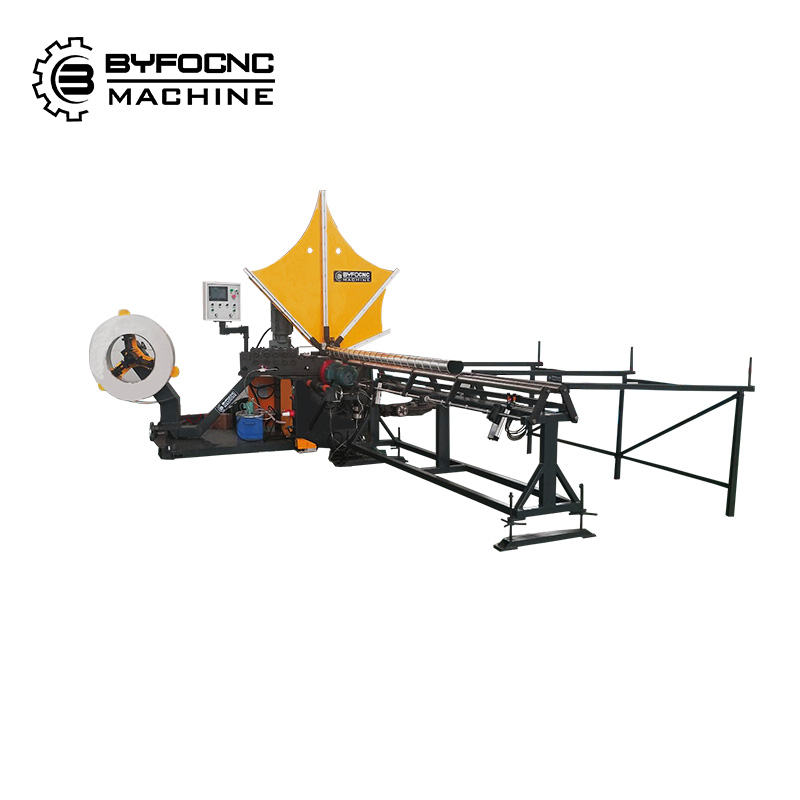 Byfo 1500 spiral duct machine is mainly used for building construction round pipe. It has the advantages of small air supply resistance, high strength and good sealing performance, fast processing and conversion of various diameters, high production efficiency, stable performance and wide length range. Suitable for applications in filtration, ventilation, dust removal, environmental protection, construction and other industries. It is more affordable than the 1600 spiral duct machine and is one of the best options for customers to save costs and reduce expenses.
Introduction of Main Configuration   
–Composition
This equipment consists of three parts: decoiler, main machine and discharge table.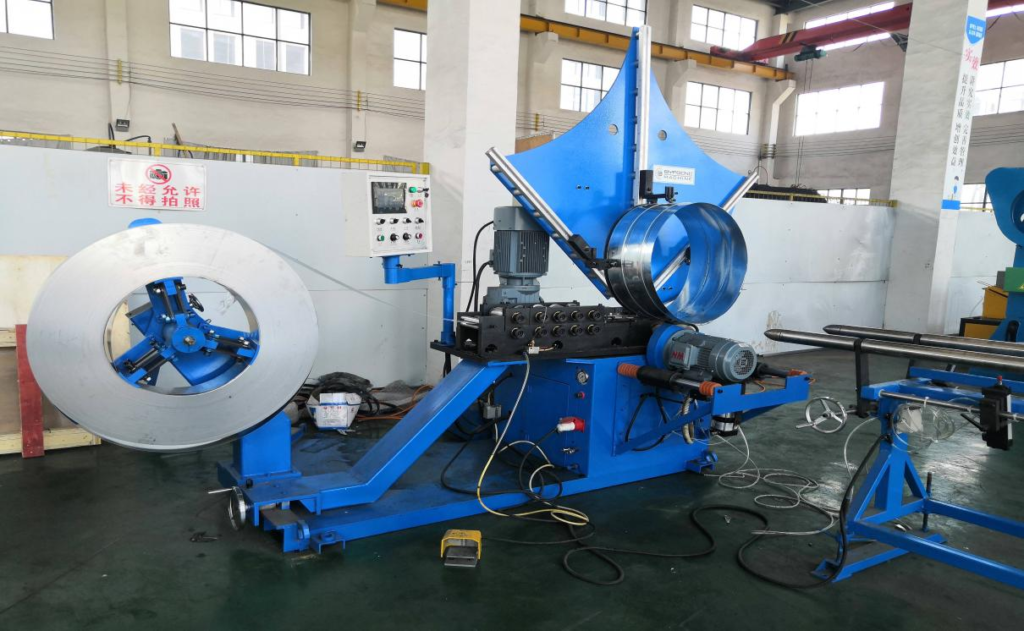 The decoiler is installed on the slide rail and is driven by a small motor at the tail to adjust the feeding angle. The size is ?  The weight is?
The diameter of the inner roll is 460-520mm, the maximum diameter of the outer roll is 1200mm, and the maximum load is 1100kg.
Main machine
Forming roller:There are 5 sets of rollers, the material is GCr15. roll the steel strip in multiple passes; the feed roller can be adjusted left and right to adjust the size of the left and right flanging of the steel strip.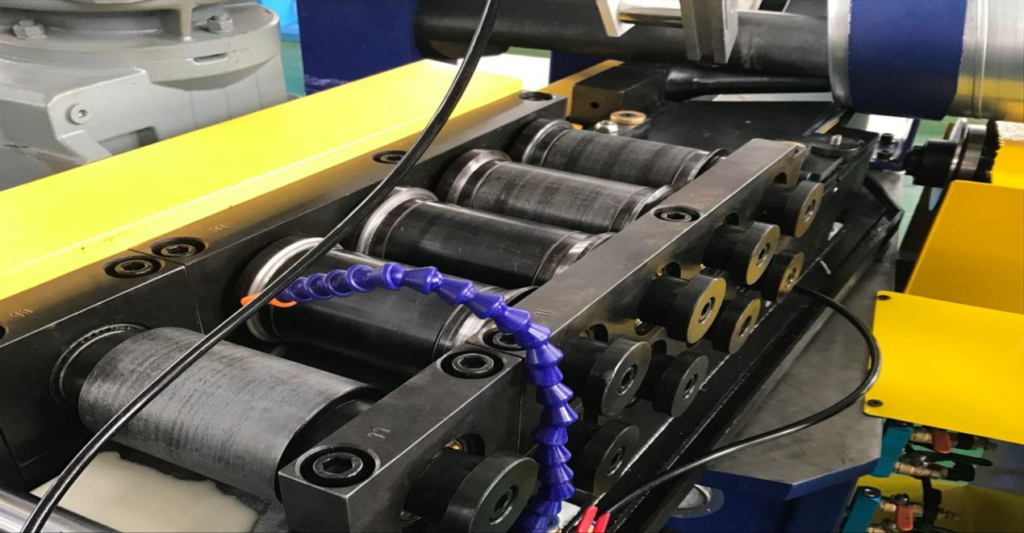 Feeding roller: plays the role of feeding, there is an oil cylinder below to tighten the material belt, and the pressure is adjusted by an electric contact pressure gauge.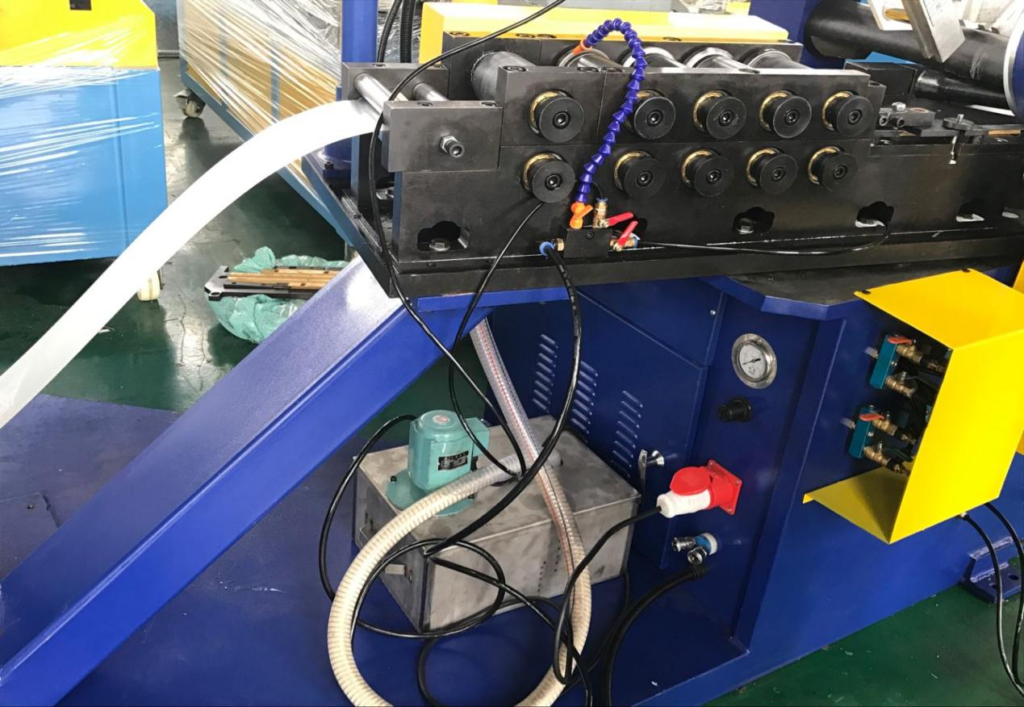 Coil part: forming head mold, closing wheel, etc. The closing wheel can be raised and lowered, and can also be fine-tuned left and right.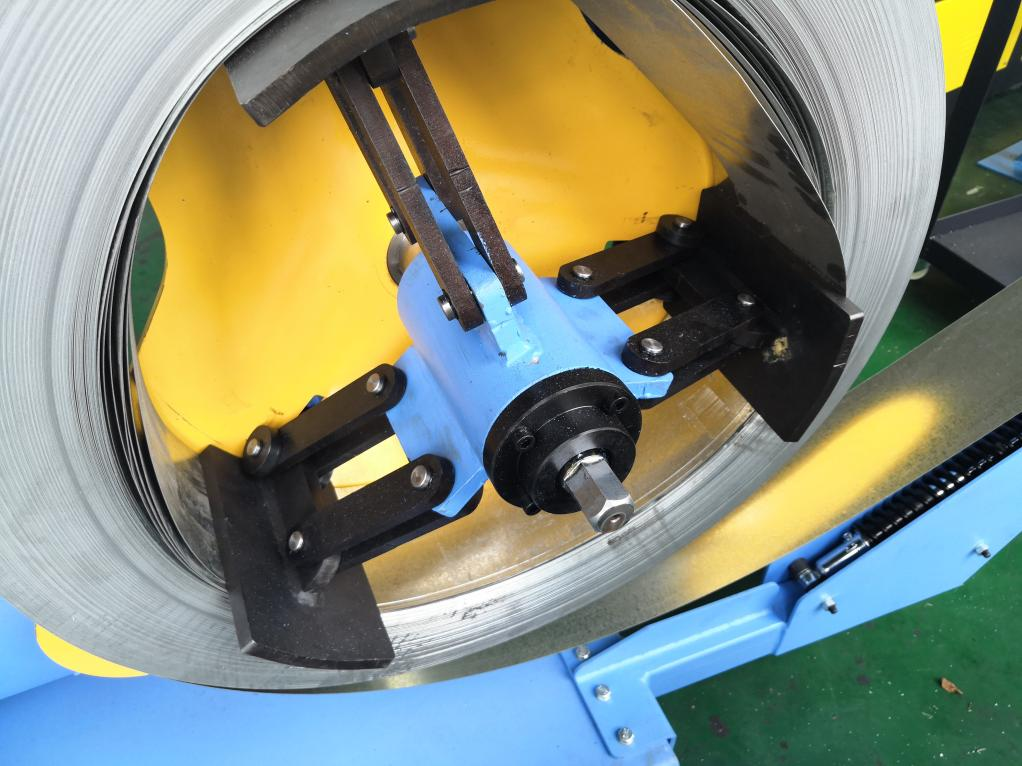 Cutting part: rolling shear or plasma synchronous tracking cutting, stepper motor drives ball screw drive, precise control.
Control part: electrical system, hydraulic system, pneumatic system.
PLC Console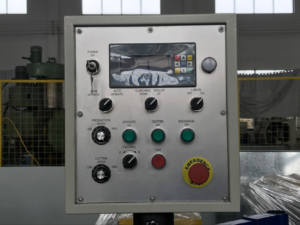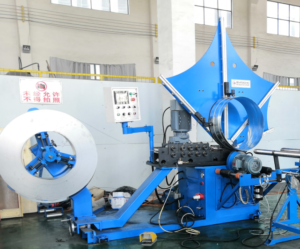 Outlet rack: 2.1 x 1.0 x 1.0 m. The height of this air duct bracket is adjustable, and the pneumatic turning function is suitable for air ducts below 800mm. One bracket can accept pipes 2-4 meters long, and multiple brackets can be selected.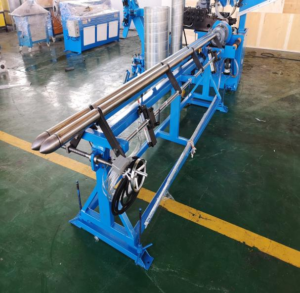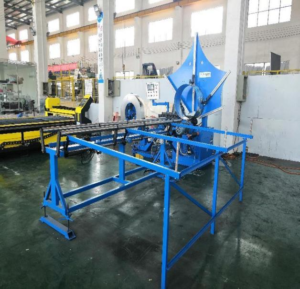 –Technical parameters
Diameter range
80-1500mm
Thickness range
Galvanized sheet: 0.4-1.2mm, width 137mm
Stainless steel: 0.4-0.8mm, width 137mm
Decoiler
inner coil diameter 460-520mm
outer coil maximum diameter 1200mm, maximum load 1100kg
Bite seam
Outer bite

on the inside on request

Trip speed
1-38 m/min, adjustable
Cutting method
Rolling shear cutting
Plasma cutting
Fixed length cutting
Infrared sensor switch
Computer fixed length
Power system
Pneumatic for shearing and turning
Hydraulic for feeding roller clamping
Forming head mold
Steel
Compressed air power
0.5-0.7kmp
Electrical
380V/3PH/50HZ

(According to customer's request)

Main Motor Power
5.5KW
The power of cutting motor
4KW
Total weight of equipment
2260kg
Overall dimensions of the equipment
Main unit: 2.7*2*2.3m
Outlet rack:  m
Console
Touchscreen/button
–Basic Accessories
Steel strip: The material of thesteel strip is A3 iron steel, We will provide 10 pcs steel strip molds, all sizes will follow your request, size range: 80-1500mm .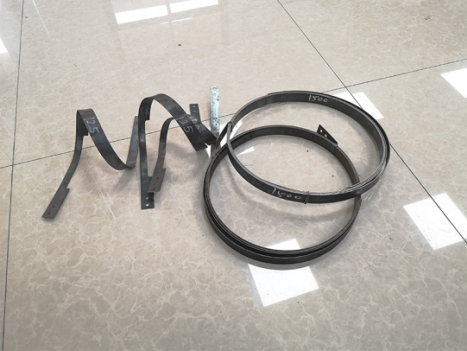 1、Fixed molds: The material of fixed mold is A3 iron steel, we can customize the fixed mold according to customer's request. Size range: 80-1500mm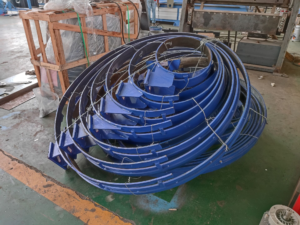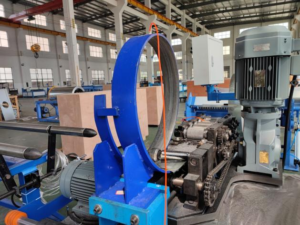 2、Stiffener. There are two styles of single wave and double wave, which can be installed on the mold. Generally, 250-1000 diameter pipes can be reinforced to increase the strength.
–Two cutting methods
The spiral duct machine adopts a power system combining pneumatic and hydraulic, which is controlled by PLC and is easy to operate. There are two cutting methods: roll shear cutting and plasma cutting.
Roll shear cutting
The advantage of roll shear cutting is that the incision is smooth and the cutting is pollution-free. The disadvantage is that the cutting angle needs to be readjusted when changing the mold, and the blade gap is adjusted according to the thickness of the plate.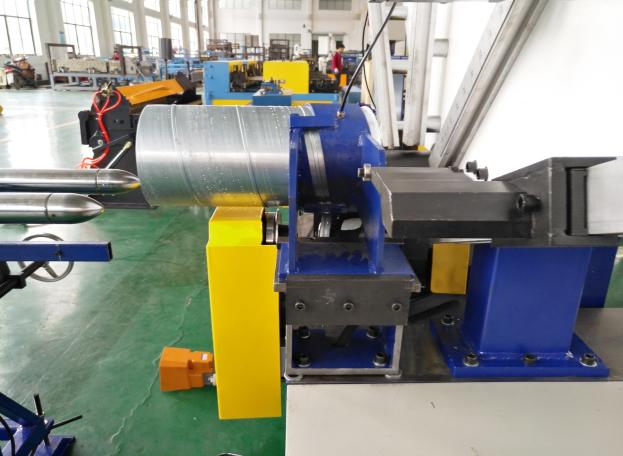 plasma cutting
Another option: The advantage of plasma cutting is that it is suitable for any pipe diameter and thickness, but the disadvantage is that there is a lot of smoke and dust when cutting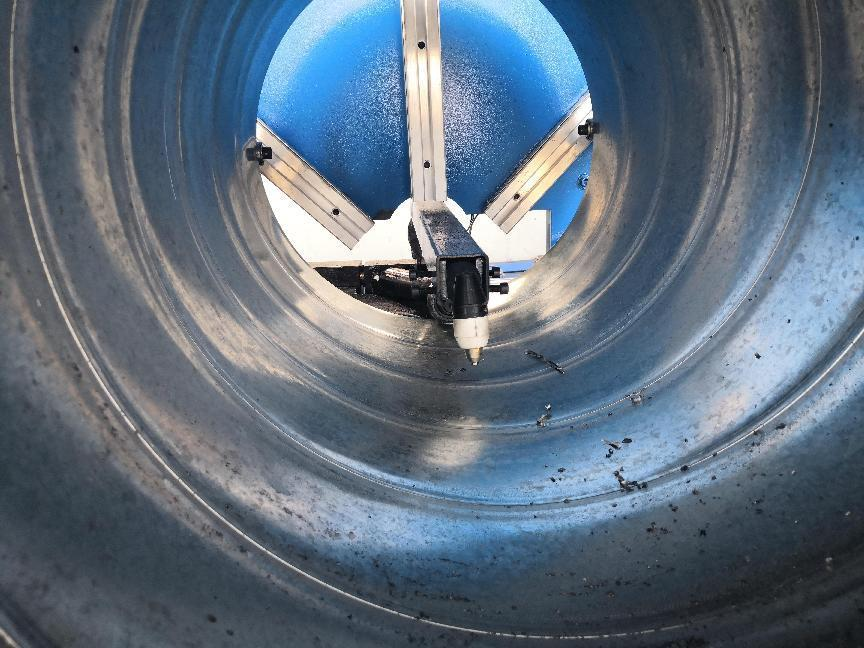 –Spiral duct machine configuration list
| | | |
| --- | --- | --- |
| | Configuration 1 | Configuration 2 |
| Motor reducer | Siemens – Germany | |
| Air Cylinder | SNS – CHINA | |
| PLC | Xinjie – CHINA | Siemens |
| Electrical components | Chint | Schneider |
| Frequency Transformer | Mitsubisi – JAPAN | |
| Touch screen | WeiKong | Siemens |
| Hydraulic valve | Ward | |
| Pneumatic Components | Made in China | |
| Plasma Power | Jasic | |