BYFO duct beading machine is a professional type, various type of thin plate beading forming machine. It is light in weight and easy to remove, suitable for on-site production of ventilation ducts. It is mainly used for making the sheet to become stronger, multiple reinforcing ribs can be extruded at one time, which is mostly used in the reinforcement of box sheets made by air-conditioning ducts.It has been widely used in construction, hardware appliances, kitchen utensils and ventilation ducts and other industries.
Combined with shearing machine, lock former, TDF/TDC flange forming machine, folding machine,etc., it can form a simple automatic air duct production line with strict structure and good performance,which is economical and practical,so it is one of the best choice for customers to save cost and reduce expenses
Introduction of Main Configuration
–Model
The models of duct beading machines produced by BYFO company are divided mainly two types:
Line 5 beading machine and line 7 beading machine.
BYFO company's line 5 beading machine can make 0.4-1.5mm thickness of sheet, max coil width is 1300mm, the power is 1.5KW, weight is 460KG, dimension size is 1550*900*1060mm.There are 5 sets of rollers in the machine. It can make 5 grooves on the sheet.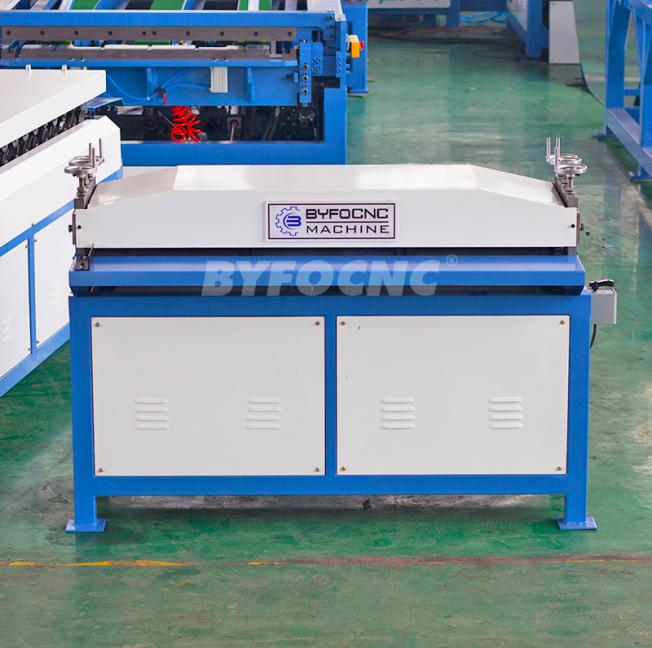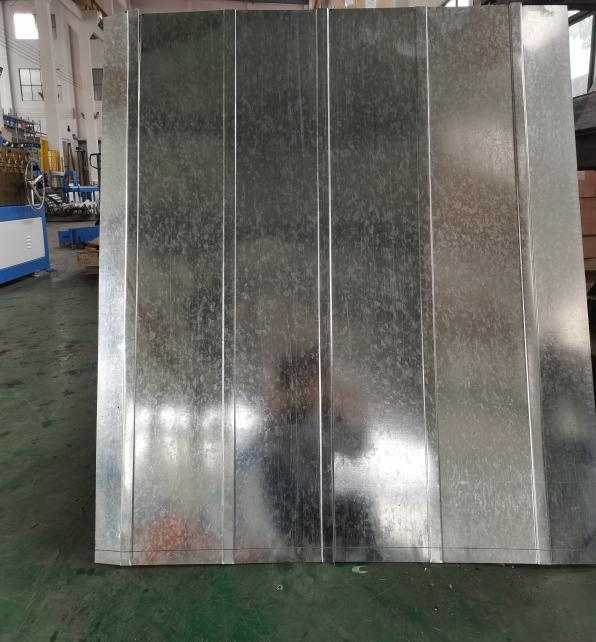 BYFO company's line 5 beading machine can make 0.4-1.2mm thickness of sheet, max coil width is 2000mm, the power is 3KW, weight is 650KG,dimension size is 2300*900*1120mm. There are 7 sets of rollers in the machine, It can make 7 grooves on the sheet.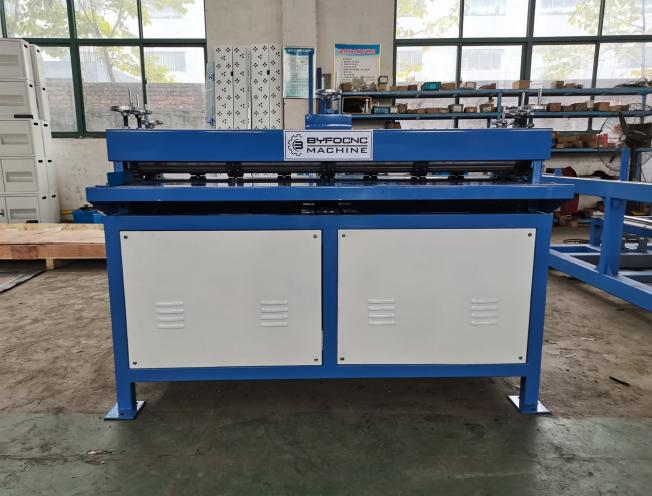 Beading machine can be customized according the special requirement of the thickness , width , number and shape of grooves of the sheet.
— machine body
The body is all welded with high-quality steel plates. It is assembled with precision machining and fine craftsmanship.It has the advantages of compact structure, high lightness, sturdiness and durability, beautiful appearance, safety and reliability, and simple operation.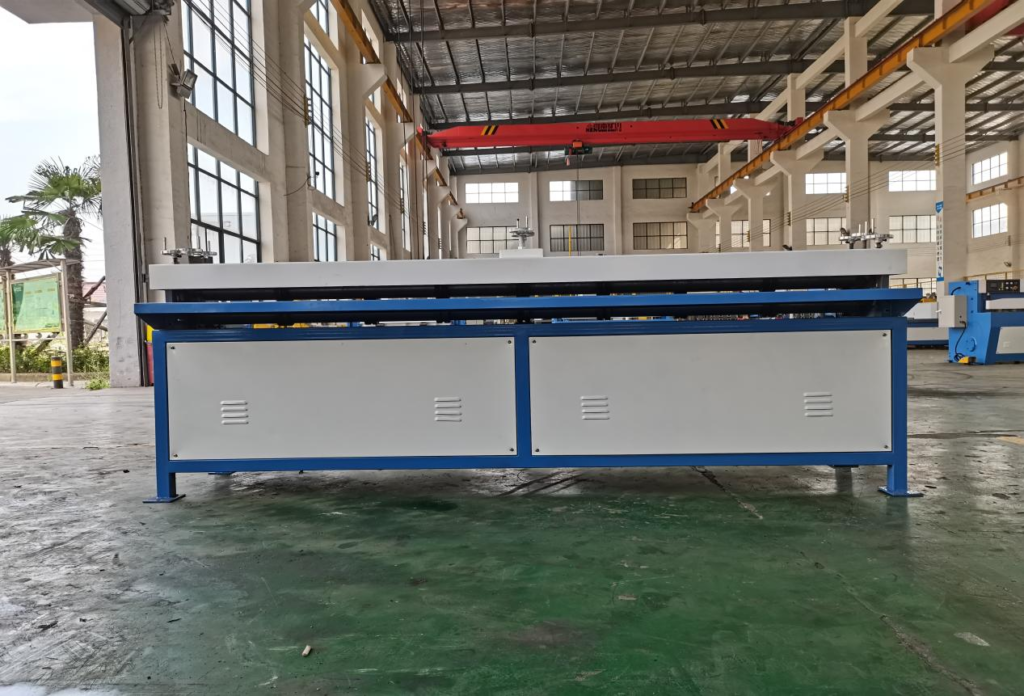 –Roller shaft
BYFO company's beading machines have 2 roller shaft in the machine, The diameter of roller shaft is 82mm, and the rolling capacity is stronger. The roller shaft is blackened to prevent rust and wear.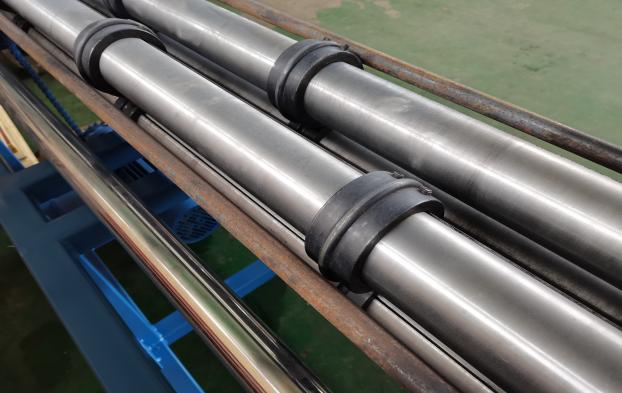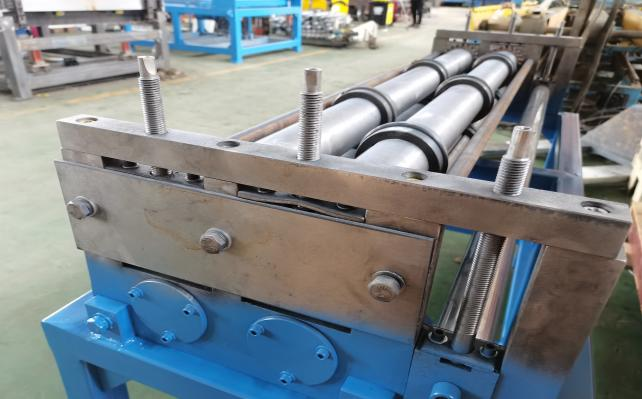 –Rollers
The rollers of BYFO company beading machine is produced by 45# steel. The diameter 113mm and width 50mm of rollers through on the roller shaft. All rollers are heat treated to make them harder, more durable and wear resistant. The spacing and depth can be adjusted .The surface of the pressed workpiece is flat and smooth, without scratches, and the strength and rigidity are greatly enhanced. The rolling wheel can be replaced as required to obtain the ideal rib shape.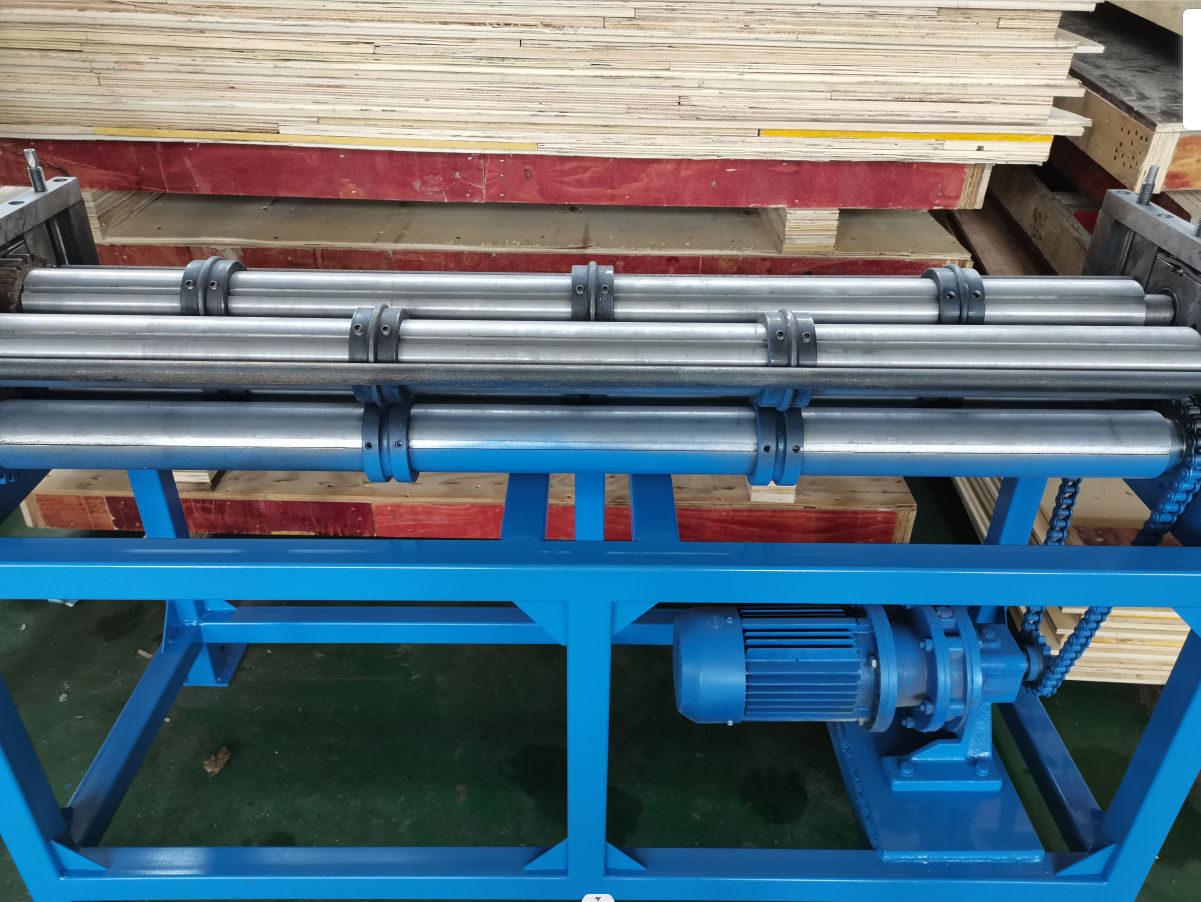 –Adjustment wheels
There are 3 adjustment wheels installed on both sides of the fuselage. Roller up and down adjustment device to adjust the depth of stiffener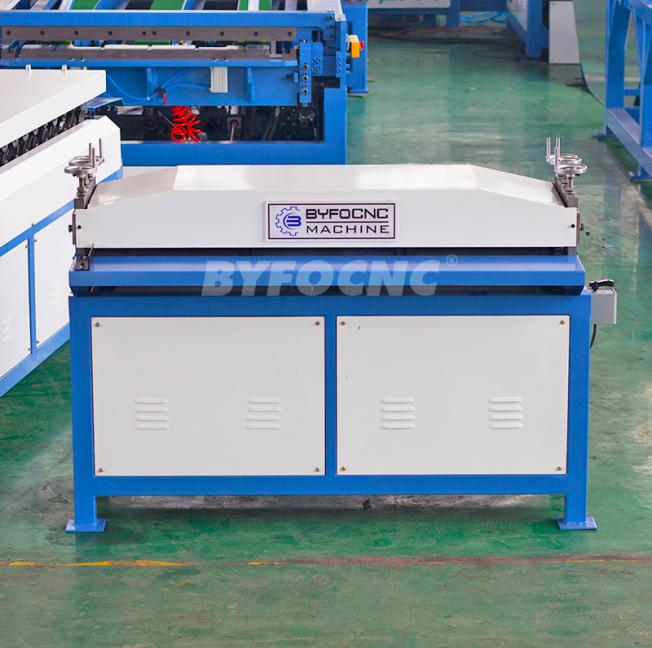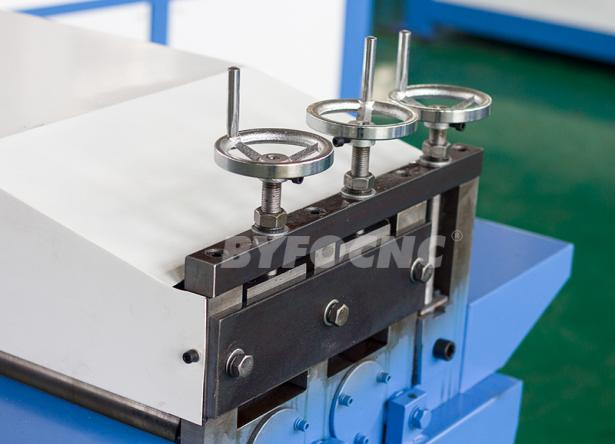 –Switch
Delixi reverse switch is convenient for reinforcement proofreading.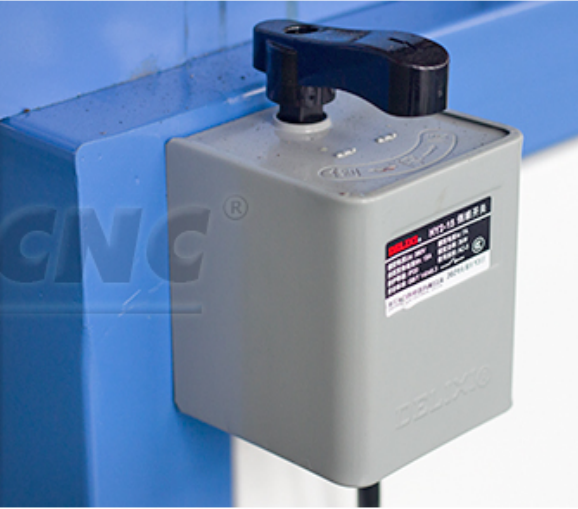 –Motor
The motor of BYFO company beading machine is Fangli. The power of motor is depends on the number of pressure bars.