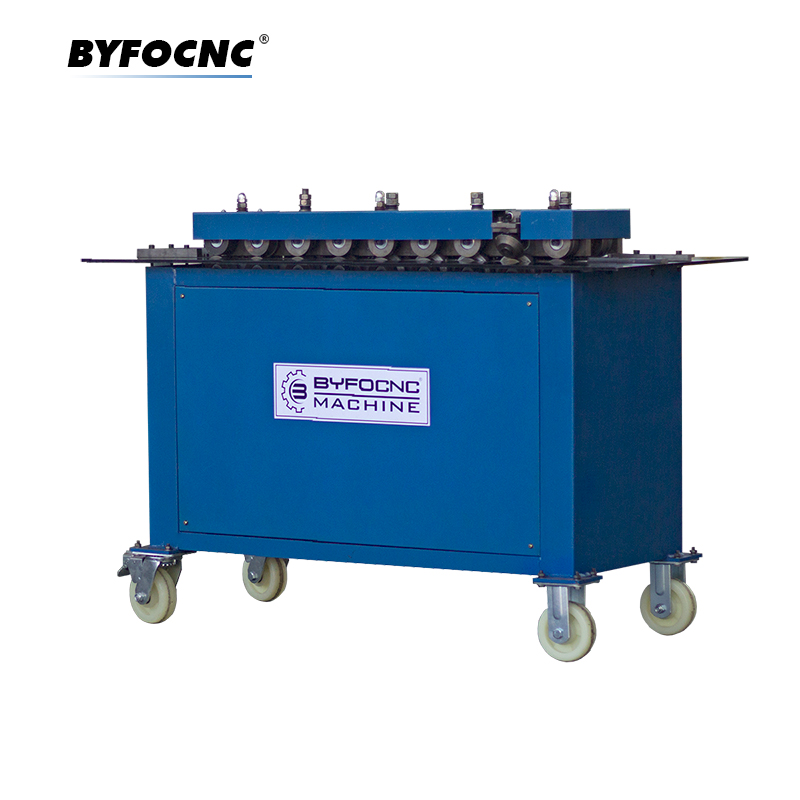 Snap lock machine is station with two seams, two bite used for hvac pipe linking . It is a versatile machine and change a variety of models to meet different duct shapes made of bone type, Processing board thick scope 0.4-1.0 millimeter. All mechanical gears, shaft rolling wheels are made of high quality steel, through the high-frequency, carburize, quenching and other processes, to ensure mechanical durability, quality and stability, easy handling, to meet the needs of different users.
Structure
Snap lock machine is mainly composed of frame part, movement part and transmission part.
— Frame
The frame part is a steel structure made of angle steel and steel plate, and four casters are installed at the bottom, which can be moved freely according to the requirements of the construction site.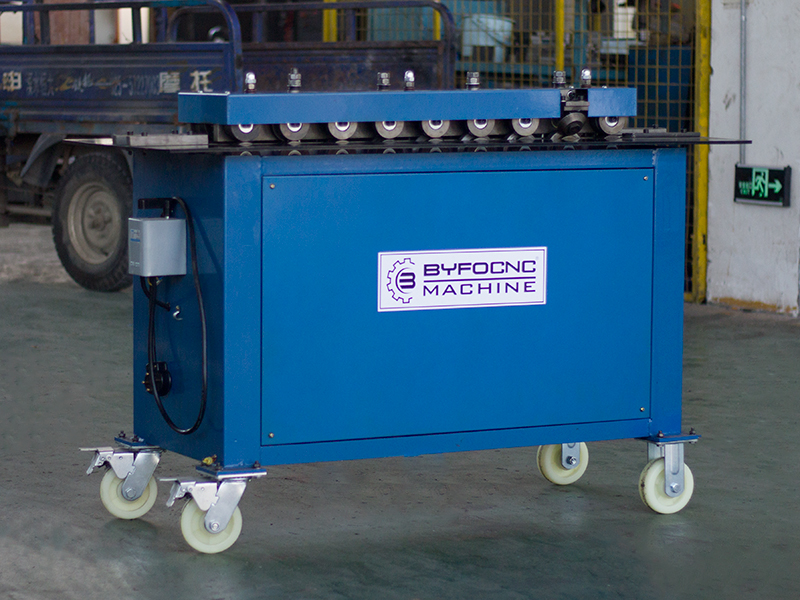 — Movement
The movement part is mainly composed of the upper beam part and the lower beam part. It is fixed on the frame through the positioning screw holes at the lower part of the lower beam.
The upper beam part
Two wall panels andnine roller shafts (each shaft is equipped with one inner hole roller and one gear)
Eight positioning shafts.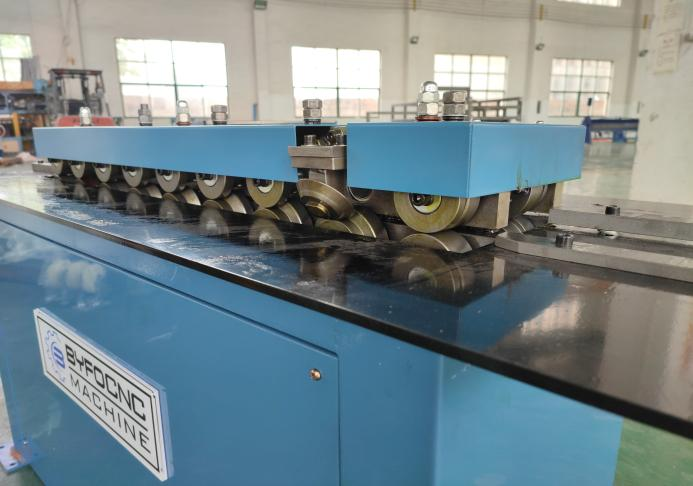 The lower beam part
Two wall panels, nine roller shafts (also equipped with inner and outer rollers and 1 gear each)
Reduction gears and gear shaft positioning shafts, etc.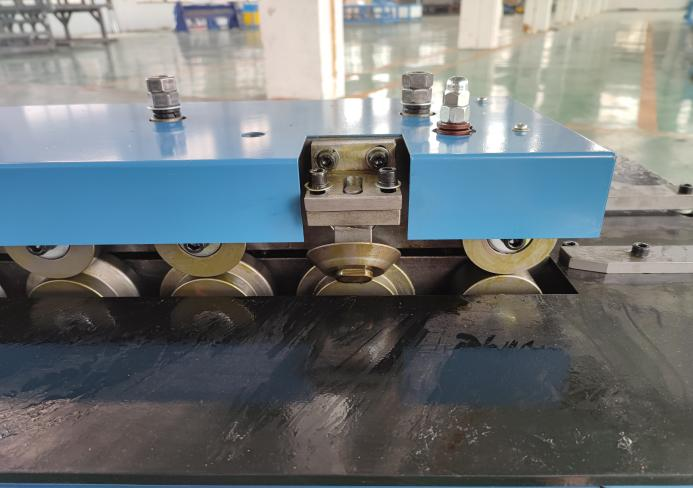 The upper and lower beams are connected by positioning pins and adjusting screws; the gap between the upper and lower beams (that is, the gap between the upper and lower rolls) can be adjusted by adjusting the screw.
–Transmission
The motor is installed at the bottom of the frame, and is transmitted to the reduction gear mechanism through the V-belt, and then drives the roll through the transmission gear, so that the upper and lower rolls run synchronously.
Main technical parameters
1) Small and mobile machine.
2) Only one person can operate, it don't need a lot of people to operate.
3) More functions, suitable for the HVAC duct production requirements.
4) The machine is widely used, and one machine can be used for many years.
5) Suitable for 0.5-1.2/1.5mm galvanized steel coil, can be successful at one time.
Model
Shape

Power

(kw)

Capacity

(mm)

Weight

(kg)

Package size

(LxWxH)(mm)

Snap lock machine
2.2
0.4-1.0
250
1450x570x1000