Introduction:
TDC flange forming machine is a universal flange manufacturing machine in the world. The TDC flange produced has the characteristics of time saving, material saving, high working efficiency, good sealing, firmness and durability, firm connection and so on. It is most suitable for general ducts with large cross-section. TDC flange forming machine is mainly composed of coil uncoiler, rolling forming main body and cutting part. The cutting part can be divided into grinding wheel cutting and electric saw cutting, and the cutting system can realize the cutting length. The burr is small and can be fully automated. Its working speed is 5-7m/min.
According to the working performance and strength of flange and seal level can be divided into five types:T-20,T-25,T-30,T-35,T-40
In addition,One set of machine do one size
TDC series products can be combined with other products of our company—shearing machine, cutting machine, bending machine, folding machine, Pittsburgh lock machine, angle iron machine and feeding machine, etc. and form a duct manufacturing line. The ducts manufactured are up to standard and reliable.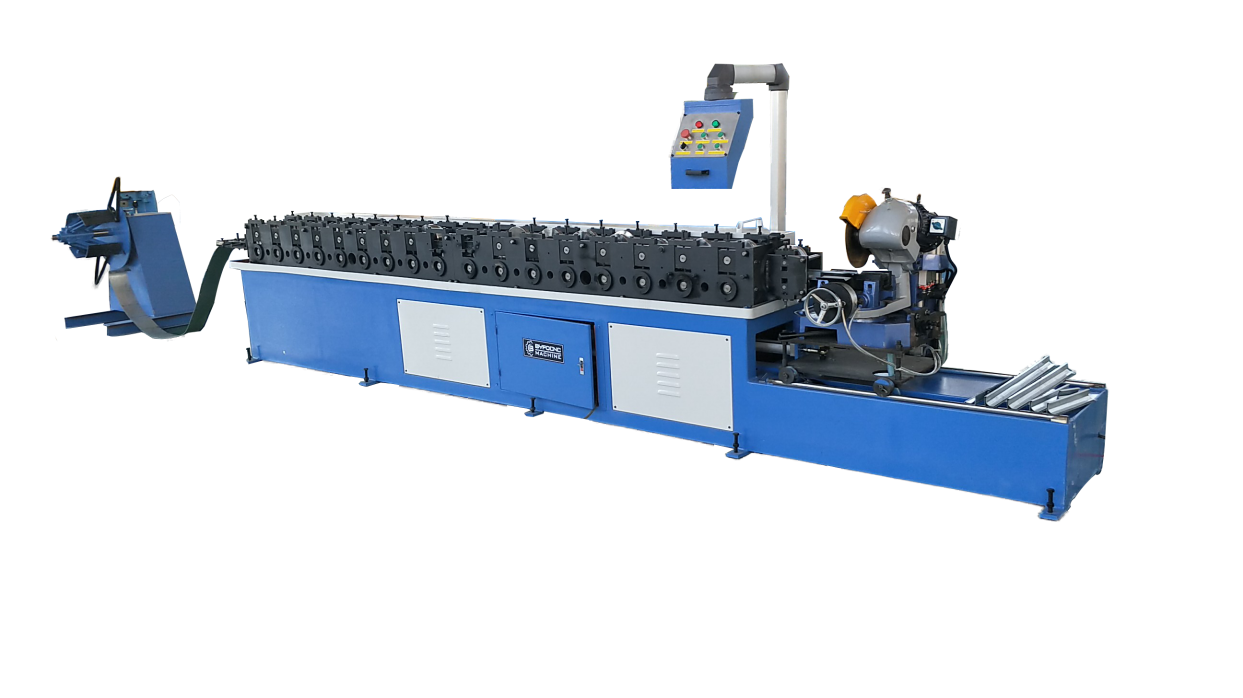 Performance features
Single TDC flange making machine can be divided into 5 models according to the working requirements:T-20 and T-25.T30,T35 and T40 It can automatic form TDC flange.Material feeding automatically while sheets processed.
Model T-20,The range of plate thickness it can do is 0.5 mm and 0.8mm,its overall dimensions are 4900×1020×1540 mm, its weight is 2200 kg, main motor is 3KW,motor of cutting parts is 2.2KW,according raw material to do the biggest length
Model T-25,The range of plate thickness it can do is 0.5 mm and 1.0 mm,its overall dimensions are 5500×1020×1540 mm its weight is 2500 kg,main motor is 3.0KW,motor of cutting parts is 2.2KW
Model T-30,The range of plate thickness it can do is 0.5 mm and 1.0 mm,its overall dimensions are 4820×1020×1540 mm its weight is 2200 kg,main motor is 3 KW,motor of cutting parts is 2.2KW
Model T-35,The range of plate thickness it can do is 1.0 mm1.0 mm,its overall dimensions are 5550×1020×1540 mm its weight is 3000 kg, main motor is 3KW,motor of cutting parts is 2.2KW
Model T-40,The range of plate thickness it can do 1.2 mm,its overall dimensions are 4900×1020×1540 mm its weight is 3400 kg,main motor is 4 KW,motor of cutting parts is 2.2KW

Machine functions
The TDC flange making machine functions to forms the TDC flange edge,
| | |
| --- | --- |
| | Flange forming |
| Forming roller | |
| Generated product | |
Some main parts of TDC duct machine
1 Decoiler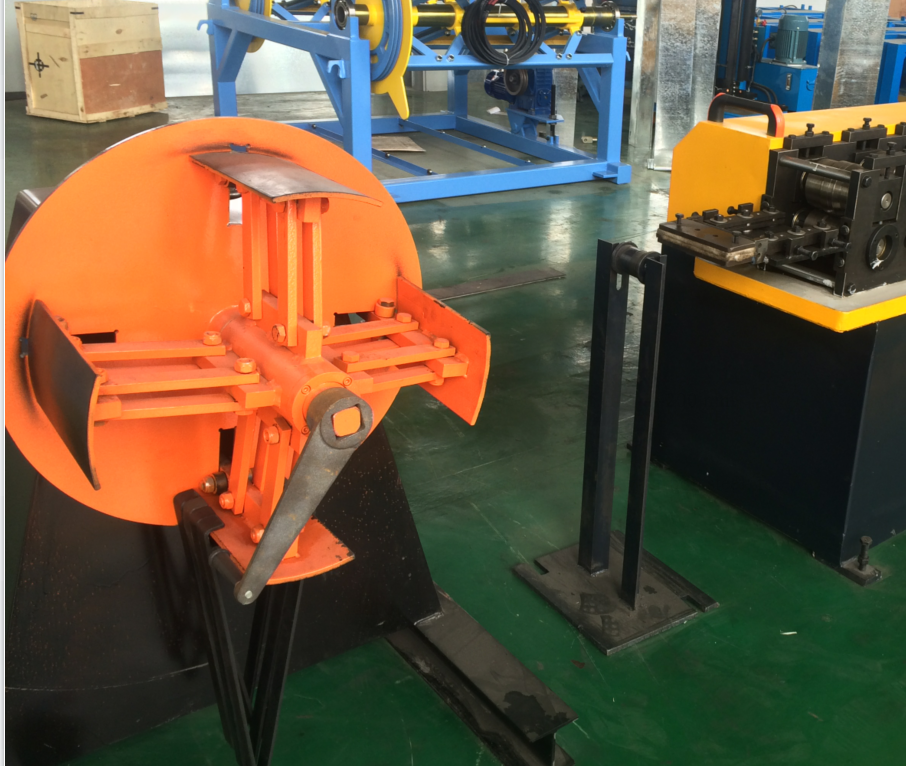 Inner-expend Way,Load-bearing 1T
Coil without power
Inside diameter of coil: 450–530 mm
Outside diameter of coil:≤1200 mm
Size:850*750*1100mm
2 Guide Displacement :
Width of guide displacement: 55 mm—-200 mm
3 Forming Frame :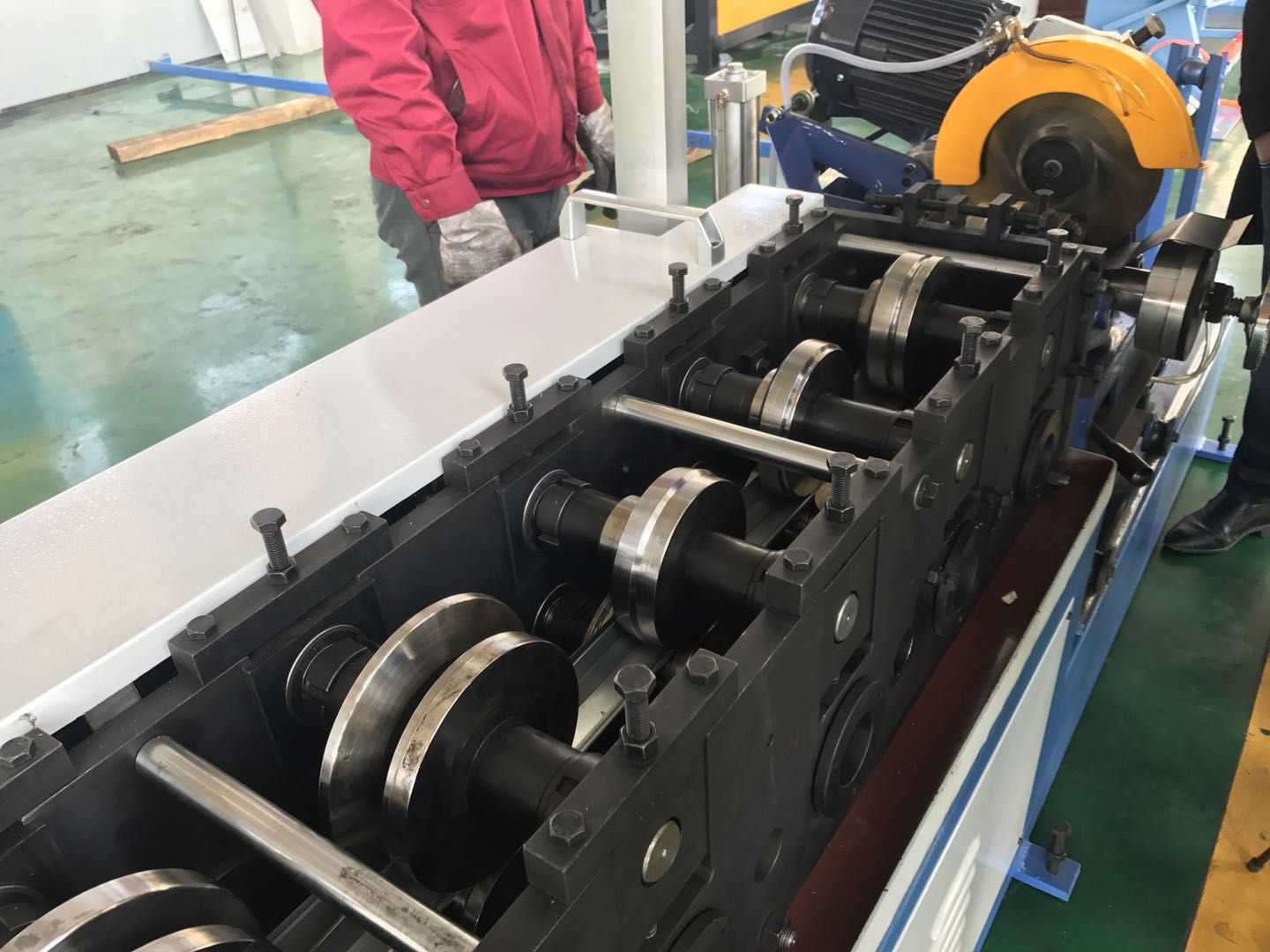 Raw material : Galvanize steel , low-carbon steel: for Example Q 235
Thickness : 0.6 mm—0.8 mm
Width of raw material: 80 mm-120 mm
.Frame type is wall type
Forming sets : 17 setsroller
Diameter of main shaft¢42 mm , raw material of shaft 40Cr heart dealing
Raw material of roll GCr15 , all of them with heart dealing , HRC58-60
Forming speed : 8 m/m
Occupy square measure : length X width 15 meters X 2 meters
Power of motor 3 kw(brand is Ying yi brand) , type of reduction gear ZQ250 , 4.3.11 flow rate of cooling and lubricating liquid :120L/min
4 Cutting and Measuring part: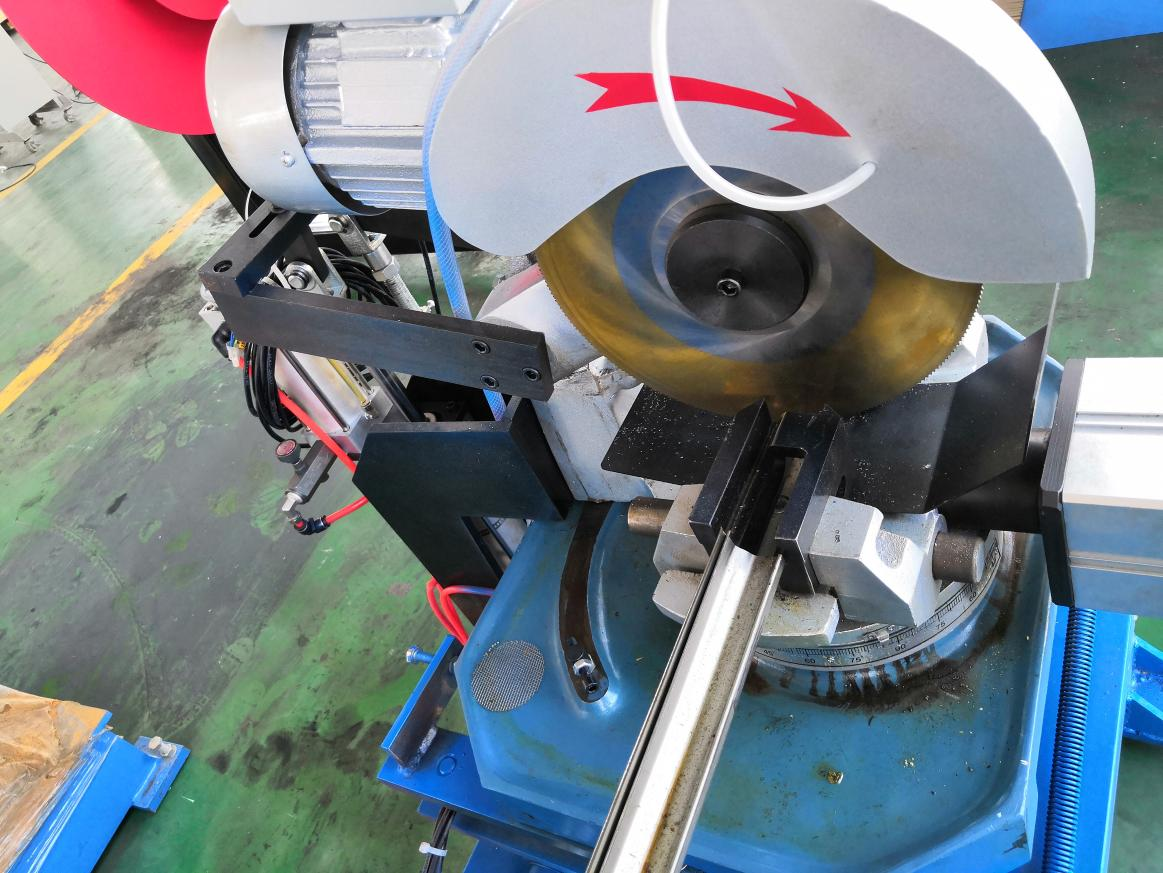 Cutting power of motor: 2.2 KW(china famous brand)
Cutting speed can be adjust freely
Cutting way:saw cutting,material is high-speed steel
Airsourse: 0.9 cube/min , 0.5~0.7 MP
5 Retainer plate
Size:5500*100*250mm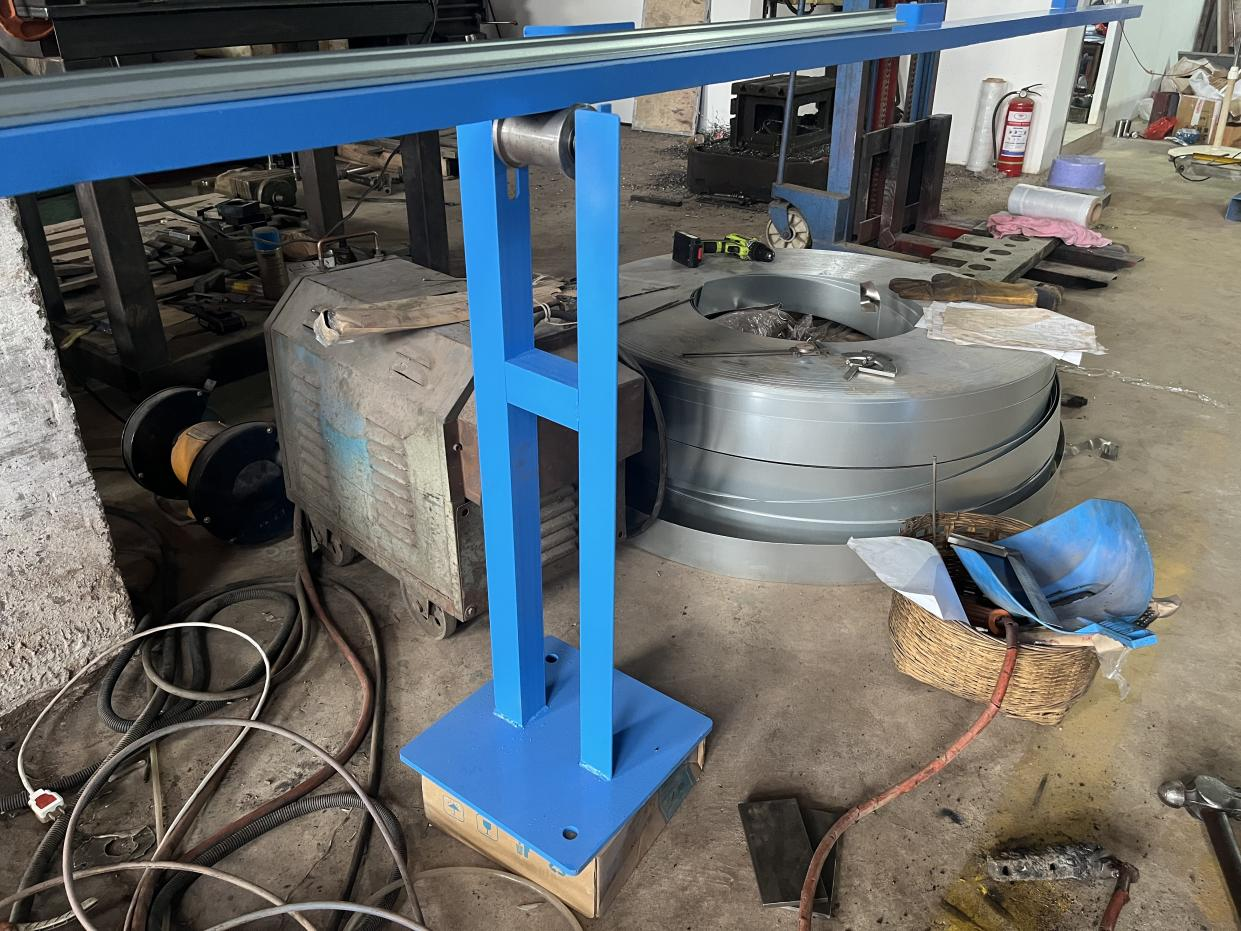 6 Control panel
TDC duct machine's control panel has direction instruction, it can easily help the operators to use it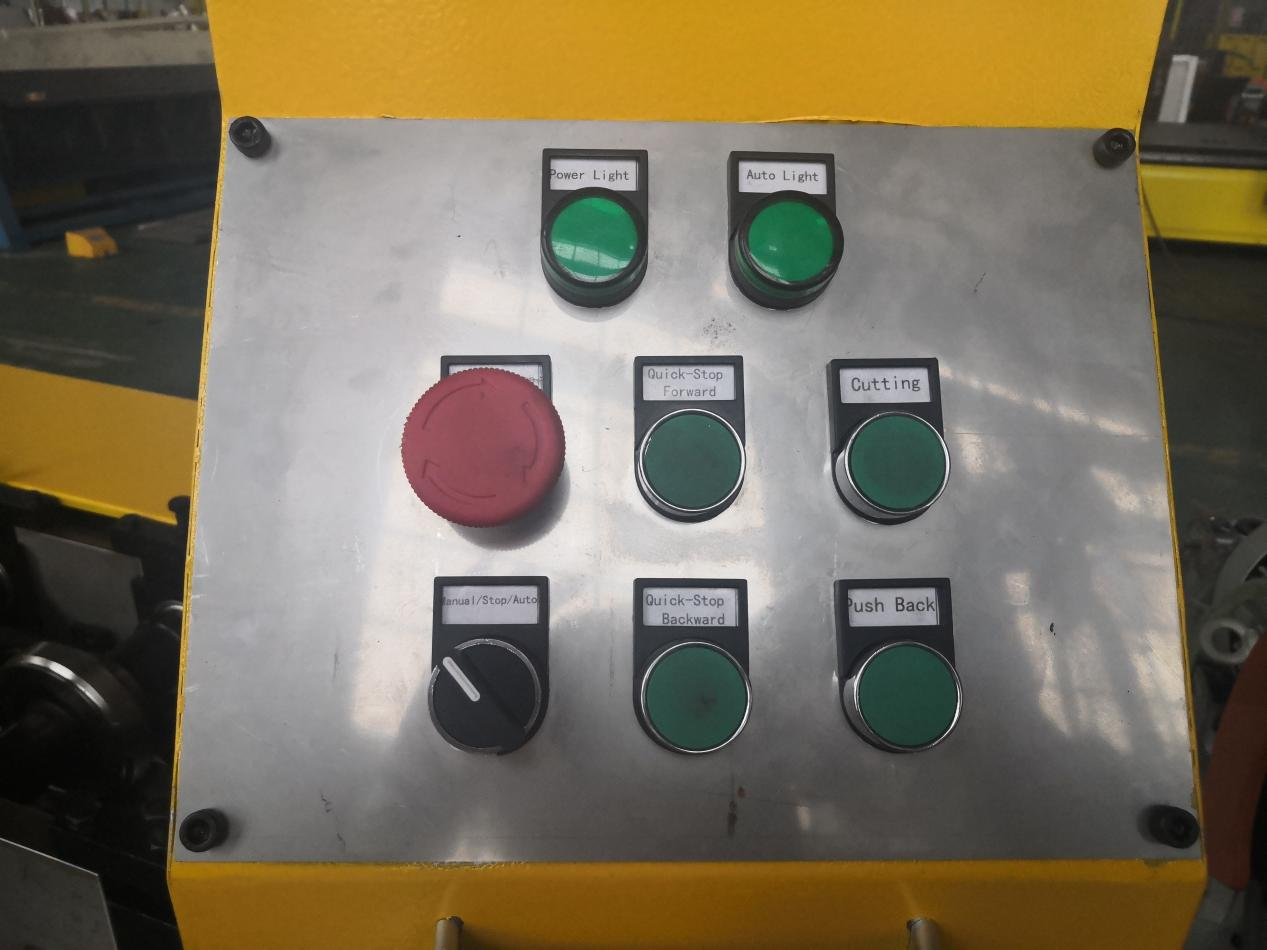 For control panel,we aslo have PLC panel as others choice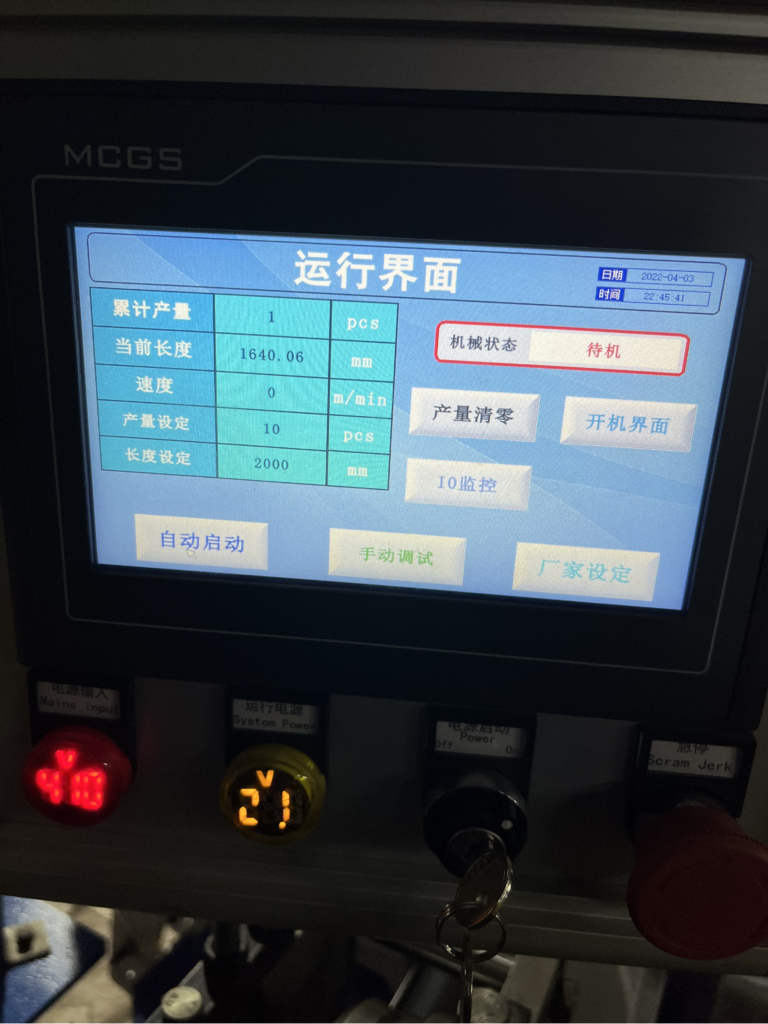 According requirements,we can customized bead device
If add bead device,the Forming roller is 18 sets
Check the Generated product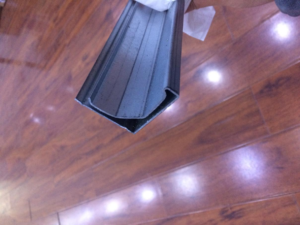 Accessories list
Hexagon socket wrench
1 piece
2 pieces wrench
Choose accrssories
One set of blade of saw cutting