On September 4th, The customer said that he wanted to purchase 1500 spiral machine and elbow duct machine, I sent our product catalog to the customer, and the customer added a square duct production line and other machines.
The customer asked me to check the sea freight for him and quote the price of CIF Jabal ali.
After I reported the price to the customer, the customer said he would come to China to purchase in a week.
First, I asked the customer about the specific departure time and stay in China, then sent an invitation letter from our company to the customer, told the customer our factory address, arranged the route for the customer, booked the hotel in advance, and arranged for the customer Pick-up service.
On september 16, we went to the hotel to pick up the customer and visit our factory. According to the machine purchased by the customer, we gave each machine a test run. The customer expressed satisfaction and arranged a deposit. Since they were all in stock, they directly booked the ship for September 23.
On september 23, the customer came to the site to supervise the cabinet installation. Our cabinet installer was very professional. After calculating the placement of each machine, he fixed it one by one.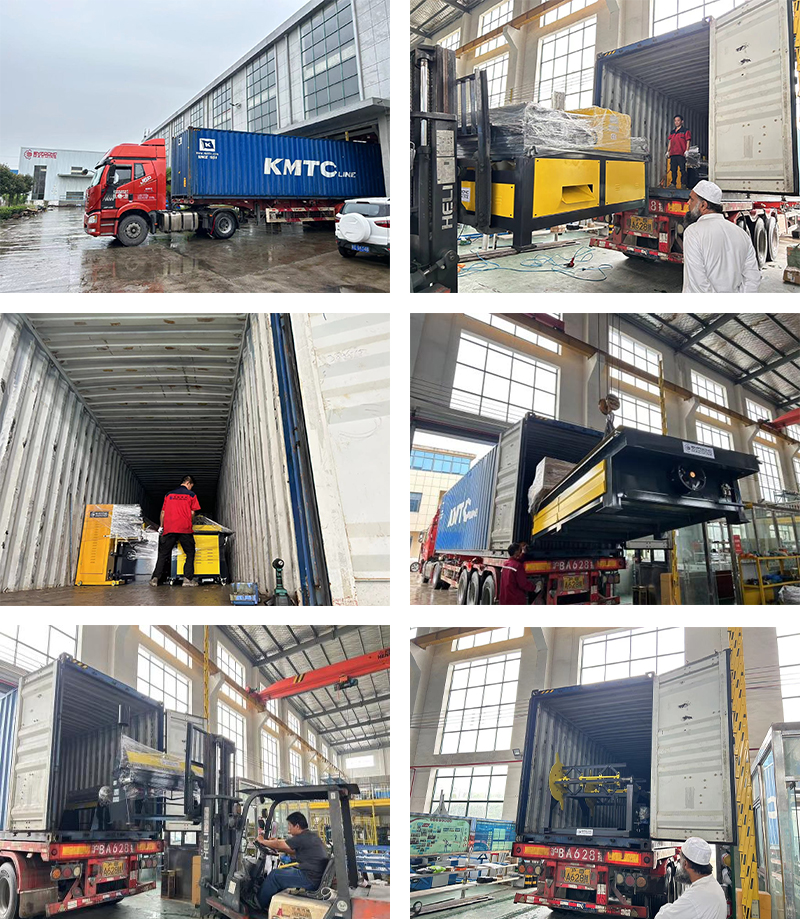 On september 24, we take the customer to the airport and the customer returns home