The Q11 series mechanical electric shears of Nanjing BYFO Machinery Co., Ltd. can be widely used in the sheet metal industry, with simple structure, convenient operation, exquisite design, beautiful appearance and low energy consumption.
Mechanical shears Uses resist key structural form and open gear clutch transmission, and more advanced Electric operation (foot switch, manual switch) with low noise operation and easy maintenance.
The machine is made of all-steel welded construction. Uses electric motor drive, blade made by material 6CrW2Si.
1)Technical parameter:
There are many models of mechanical shears, and there are different machine models according to the material, thickness and length of the plate. For example Q11-2*2500, the maximum thickness of the iron plate that can be cut is 2mm and the length is 2500mm. The following table is the parameters of different machine models:
Introduction to the components of the machine:
Body part: purchase integral welding, the material used is A5 iron. The thickness of the sheet used in the fuselage will be determined according to the thickness of the cut sheet, which makes the fuselage more stable and the service life is longer.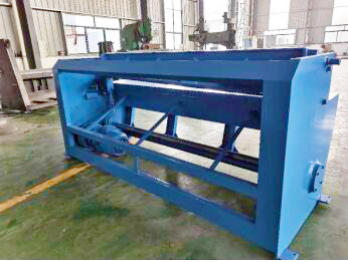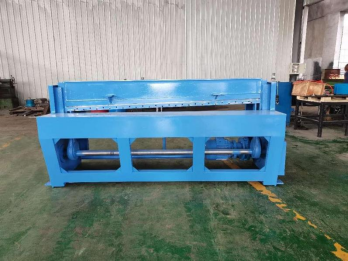 Eccentric wheel,connecting rod,motor and reducer:
The motor gives power to the machine and drives the eccentric wheel and the connecting rod to rotate, so that the machine does the cutting work.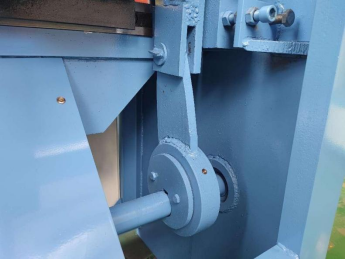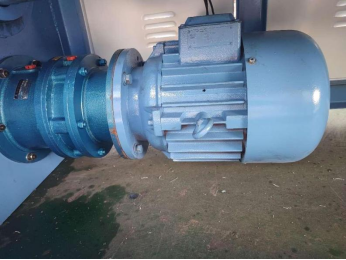 Cutting blade Part:It is divided into two parts: the upper blade and the lower blade. The material used is 6CrW2Si, which has high wear resistance, small loss, and is not suitable for rust.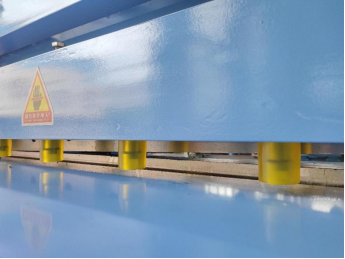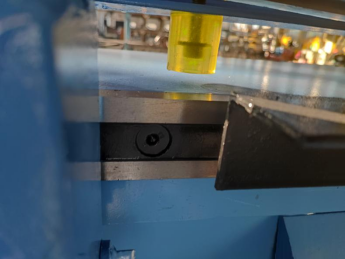 Positioning plate and presser foot part: When cutting the plate, fix and position the plate, which can cut the plate more accurately.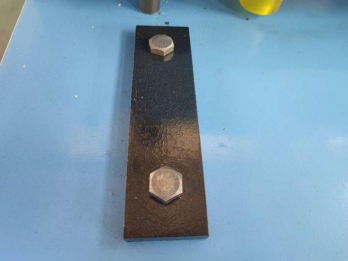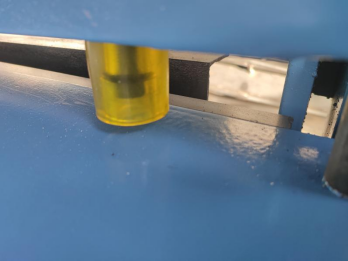 Travel switch and wader board part: When the travel switch senses the position of the machine, the machine cuts the plate. After the sheet is cut, it can slide down along the slat to play a certain protective role.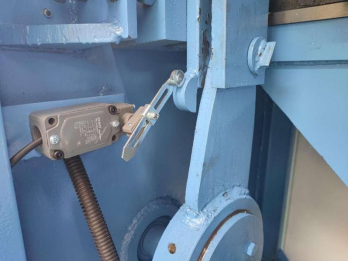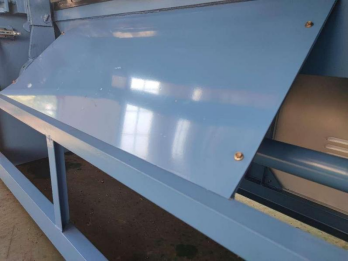 Electrical box and emergency stop button and foot switch and reverse switch :
The button of the emergency stop switch and the reverse switch are convenient for customers to use the machine better.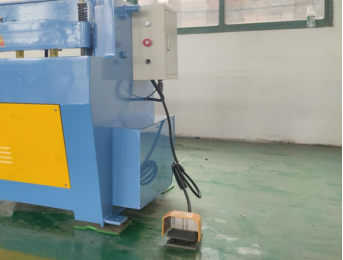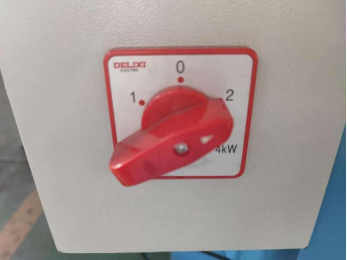 Backgauge part:When you need to cut sheets of different widths, you need to use tools such as wrenches, tape measures, etc. to adjust the position of the back gauge to meet the cutting requirements.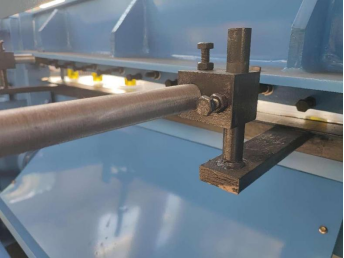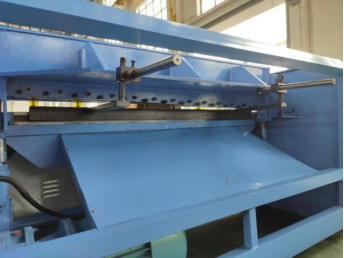 Optional : MD11 System and Automatic back gauge :
The customer can input the width of the sheet to be cut in the MD11 system, and the motor on the back gauge system will drive the connecting rod and the back gauge to move, so that the sheet can be cut more accurately.