On August 2, the customer's freight forwarder notified that the shipment will be on August 4, and the time is very urgent.
On August 3rd, I first carefully counted all the machines and accessories of the customer, and then carefully checked each machine to ensure the quality of each machine and whether each machine had a model plate. Confirm the size and weight of each machine with the factory, calculate which machines are installed in each cabinet, how to fix them, and purchase fixing materials.
Then let the freight forwarder contact the team and tell them where to pick up the containers, and I will contact each truck driver to inform them of the location and time of loading the containers. Complete the boxing data and PL, as well as customs declaration materials, and send them to the freight forwarder for arrangement.
On August 4th, in the morning, I coordinated with the factory and supervised the arrangement of the cabinet loading to ensure that each machine was intact during the cabinet loading. The supervisory staff fixed each machine and took pictures during the cabinet loading process.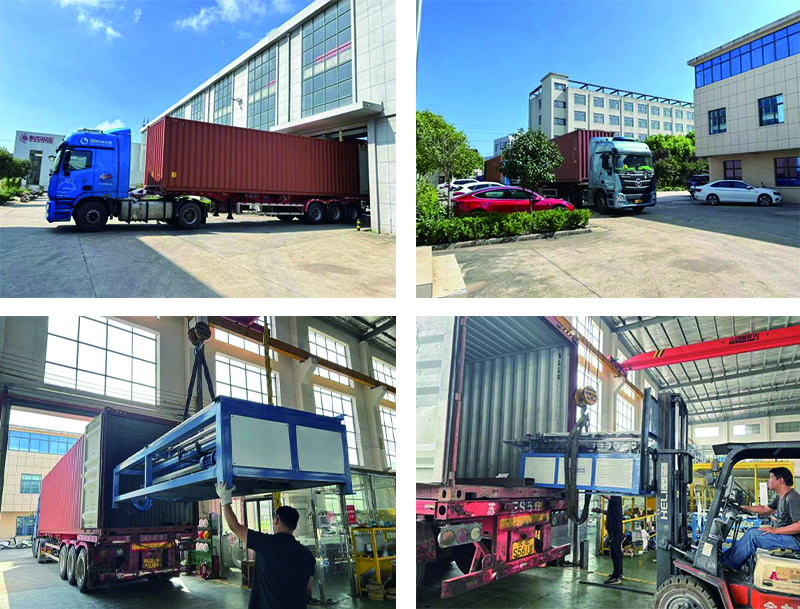 Finally, check all the machines and accessories again, and seal the box.