With the development of society, people's requirements for products have also undergone great changes, requiring diverse varieties, quick updates, higher quality, more convenient use, reasonable prices, beautiful appearance, and a high degree of automation , better after-sales service, to meet people's increasingly high requirements, it is necessary to use cash machinery manufacturing technology. And our BYFO plasma cutting machine can meet these.
The basic function of the plasma cutting machine is to cut the metal sheet. It can directly cut the program according to the graphic arrangement and improve the accuracy of the cutting piece. It has high energy density, small cutting deformation, no need to preheat before cutting, and cutting metal range. The advantages of wide (can cut all kinds of non-ferrous metals such as stainless steel, aluminum, copper, titanium and ordinary steel) have brought great changes to modern production, including our ventilation industry of course.
It's mainly used for automatically lofting and cutting the deformed work piece.You can select a drawing from the new version of CAM-DUCT and input dimensions and choose a way of connection ,then the software will start calculating ,composing ,jacking and cutting automatically according to your requirements.
Sample show
Our plasma is sold all over the world to meet the needs of all customers. After receiving the order, we will prepare for delivery within 15 days. Before delivery, we will conduct a test machine to ensure that the machine operates normally and meets customer requirements. Finally, we will first send the test machine video and pictures to the customer for confirmation. After the customer confirms that there is no problem, we will wait for the customer to pay the balance. After payment, we will contact the customer's designated agent and arrange the cabinet loading in one week.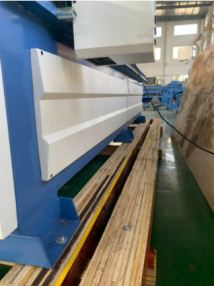 BYFO after-sales team will also contact with customers. We will send machine's operation manual book and installation video to customer.
We will set up a separate after-sales service team and solve all customer's questions.
Before the epidemic, our engineers came to guide, and now we have established online guidance at the same time.
We will take video calls with customers and check the using of the machines.
The purpose of BYFO team is to be reliable and trustworthy.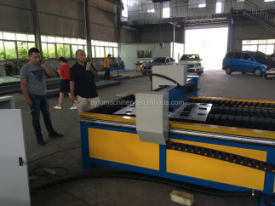 Welcome to choose BYFO. let our machines bring you more efficient and faster. For excellent future .