On August 20, after the machine was finished, we took a detailed picture of each machine and a test video of each machine and sent it to the customer. The customer affirmed the quality of our machine and paid the final payment.
On August 21, confirmed the loading time and port cut-off time with the customer's freight forwarder, and started to arrange the loading,
The first is to notify the factory of the loading time, and then determine the loading personnel and prepare the loading bandages and fixing angle irons.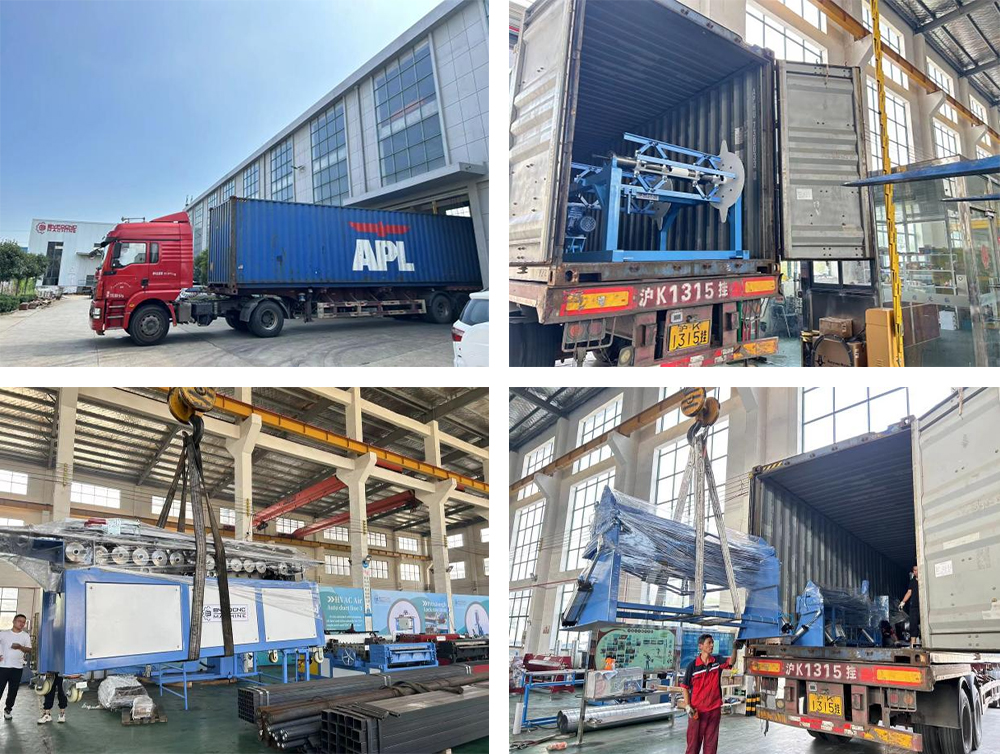 On August 24, load the cabinets at noon, make sure that each machine and all accessories is wrapped with plastic wrap, and then each machine must be fixed, carefully check whether all the machines are fully loaded, and take pictures of all the machines in the cabinet and the fixed photos of the machines.