We are the manufacturer of hvac duct machine.
On 5th march, 2022, Customer took a month from the order to receive the machine. We always insist on providing our customers the best quality machines and the fastest delivery time.
First, we received the order in 5th march, 2022, Then the order is given to the workshop and would ready to deliver the machine after 10 days.We would also test the machines for the customer, so that we can promise best quality to our customer.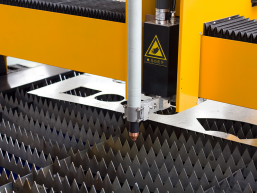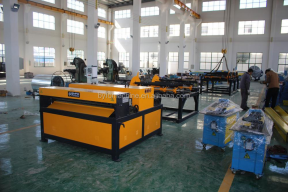 Finally, we we would also send the videos and pictures to customer. When they do confirmation and arrange the balance, we will also contact with customer's appointed agent and arrange the loading after one week.
When loading, we will also arrange the professional workers to place and fix the machines.
Before loading, we will also packed the machine with the films, so that this prevents the machine from being damaged by some factors.
All the machine will be also fixed by the wire rope and bandage, which prevents the machine from being damaged.
The bottom of the machine will also be further secured with angle iron, which prevents the machine from rocking.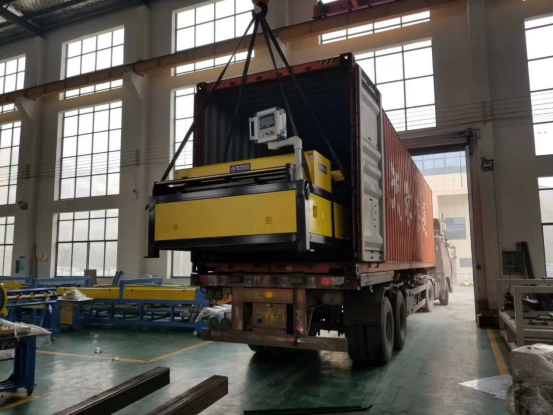 Above all are our pre-sales services.
Medium-sales service: Before arriving at the customer's factory, the byfo team will contact the customer in advance and also inform the customer to make preparations in advance.
Hvac duct line 3 and plasma cutter need make preparations as below:
Hvac duct line 3:
4 square cables, NO.46 hydraulic oil, Galvanized steel
Plasma cutter:
Air compressor, 4 square cables,Galvanized steel
After a week of sea transportation, On 10th, April, 2022, the machine arrived at the customer's factory.
The customer has prepared needed everything.
BYFO after-sales team will also contact with customers. We will send machine's operation manual book and installation video to customer.
We will set up a separate after-sales service team and solve all customer's questions.
We will take video calls with customers and check the using of the machines.
The purpose of BYFO team is to be reliable and trustworthy.
That's after-sales service.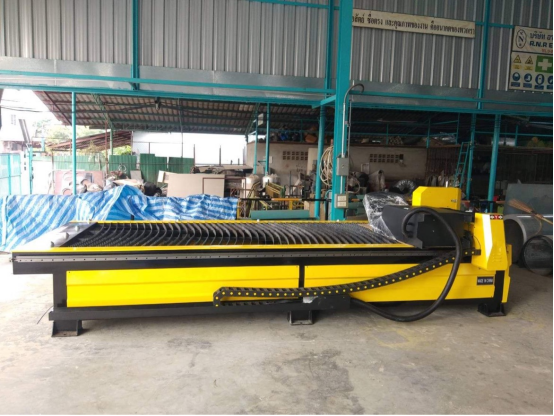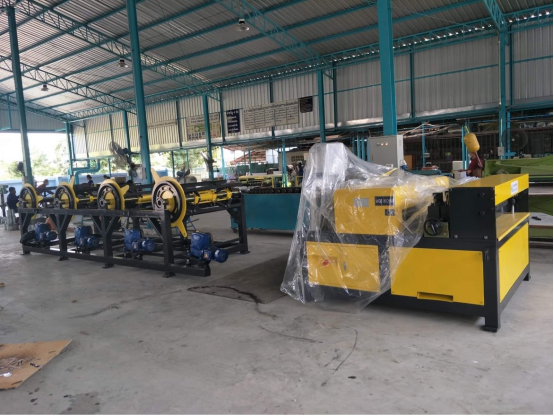 After a period of operation by the customer, the Thailand customer gave us good feedback. They are already working on projects by using our machines.
Here is the customer feedback.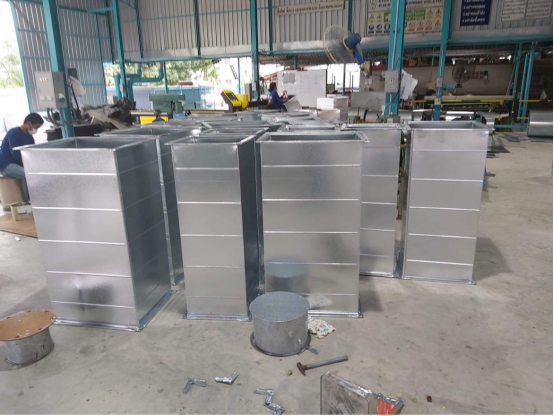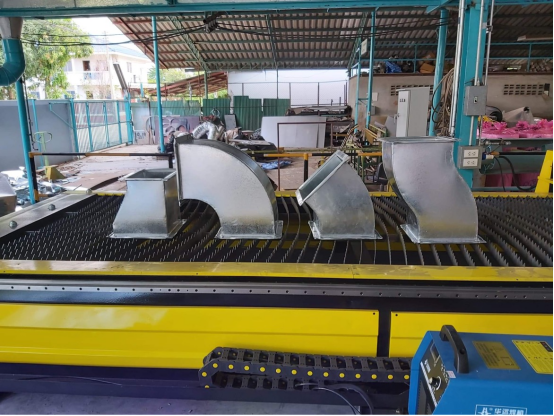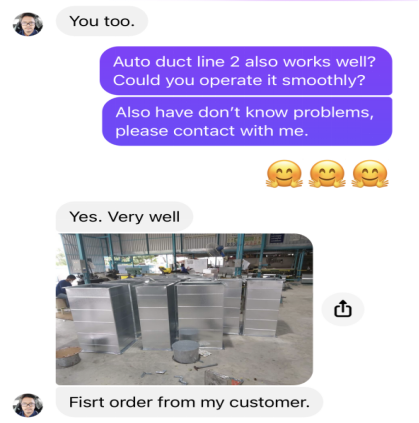 This is a complete service system, from signing orders to completing after-sales service, byfo team always as the best state to sever our customers.
In the future, customers will also encounter many problems., We will always assist customers and help them to solve their doubts.
Our machines have two years warranty. If you have any questions in this period, we will solve for you at once. Also customer need any spare parts, we will also post for our customers in order not to delaying the production of our customers.
BYFO is always your first choice.